Dementia Training Australia (DTA)
Monday, May 3rd, 2021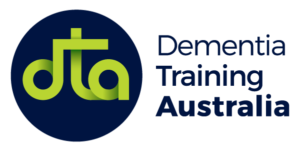 Dementia Training Australia (DTA) provides dementia-specific accredited and non-accredited education, training, and professional development for aged and health care professionals.
Our mission is to improve the knowledge and skills of the workforce who are involved in supporting people living with dementia and their carers.
We focus on evidence-based standards in the development and delivery of practical education and learning pathways for individuals and organisations.
Phone: +61 2 4221 5555
Email:   dta@uow.edu.au
Online: www.dta.com.au