What is this study about? Gait and Cognition Study
Friday, December 18th, 2020
Characteristics of higher-level gait disorders and their association with cognitive impairment – Gait and Cognition Study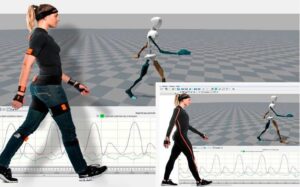 What are the main aims of the study?
This research study is exploring the relationship between gait (walking pattern) and thinking. We are interested in how walking patterns, such as shuffling or unsteady walking related to problem solving and thinking (cognition).
What does it involve for a participant?
Participation will involve completing some problem solving tasks and walking while wearing some sensors that record gait. You may ask for feedback on your assessments.
How long is the study for?
The study is a one-time visit from the researcher and takes about 90 minutes to complete.
What do you hope the outcomes of the study will be?
We hope to use the findings from the study to develop interventions to help people with poorer thinking to walk safely, and reduce their risk of falls.
Where is the study based?
The study is run by the University of Sydney, and all the assessments will be completed in your familiar home environment.
Who can take part?
We are seeking community dwelling adults aged 65 or over who have some changes in their walking pattern, without known neurological causes such as Parkinson's disease or stroke; people with such conditions are not eligible to participate. We are also seeking people aged 65 or over without walking problems to be included in the control group.
If you think you are eligible to this study, please sign up today!