Planning ahead for research participation – making an Advance Research Directive
Thursday, June 9th, 2022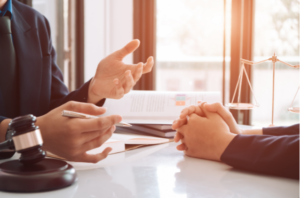 Do you have an interest in taking part in dementia research? Are you already a StepUp volunteer, or are you thinking about signing up?
The goal of StepUp is to make it possible for everyone who wants to be involved in dementia research to get the chance to do so.
As part of planning ahead for research participation, you might also consider making an Advance Research Directive.
What is an Advance Research Directive?
An Advance Research Directive is a document where you write down your wishes about being involved in health-related research in the future. If you become unwell and are not able to make your own decision about being part of a study, your Directive will help people understand your wishes and preferences. Your Directive can also name people you trust to be involved in decisions about your participation in research studies.
Thank you StepUp volunteers!
StepUp for Dementia Research volunteers took part in a study to help develop Advance Research Directive resources that are the first of their kind in Australia.
You can access these resources on the StepUp website:
Advance Research Directive form
Guidance Booklet – Learning more about health-related research
What did StepUp volunteers say about these resources?
Volunteers described the Advance Research Directive form as straightforward and easy to understand.
"I think it's excellent and very practical. …  When it comes to explanation [about research] … it's addressed all the likely questions." (male, age 83)
"It's very easy to understand. It was so much simpler than I expected." (female, age 55)
All volunteers used the Directive form to document their willingness to be involved in research in the future. They valued the opportunity to write down their wishes to guide future decisions:
"I've said, this is what I want to happen to me when I'm not able to make the decision anymore myself." (female, age 79)
For many volunteers, completing the Advance Research Directive was an opportunity to discuss their wishes about research participation with those close to them. As one volunteer said, it is important to "feel confident that your own children or support people are on the same page" (female, age 73).
Volunteers said they would keep their completed Directive form, and other documents like an Enduring Power of Attorney, in a clearly marked folder that is easy to find. They would also give copies of their Advance Research Directive to family members and others who might support them to be involved in research in the future.
Project background
The project to develop the Advance Research Directive resources was led by Professor Nola Ries, Faculty of Law, University of Technology Sydney (nola.ries@uts.edu.au). Professor Yun-Hee Jeon, Director of StepUp for Dementia Research, was involved in a stakeholder workshop for this project. The project was funded by the Australian Association of Gerontology Research Trust.