Meet Jane Thompson
Monday, March 11th, 2019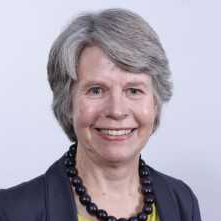 The Dementia Experience should not be so Hard
Jane Thompson's husband, Alan Newsome, was diagnosed with Alzheimer's disease when she was in her early fifties and he was 69; their son was in his last year of school. Alan died within four years of the diagnosis. Jane describes the whole experience as exceptionally challenging. "It is such a cruel disease to watch someone experience" she says, "and it was really difficult navigating all the services".   Her overall sense at the end of it all was that "surely it shouldn't be so hard".
Life Altering
It is this belief that took Jane's life in a completely unexpected direction.  "I spend a lot of my time now advocating for public involvement in dementia research… this was never my life plan," she explains. "Nor did I intend to travel the later part of my life alone," she adds.
Upskill in Strategies to support someone with dementia
"Supporting a person with dementia requires skills and strategies which we don't all naturally have.  It is hard work. Carers need all the help and support that they can access" she says. "There is no shame in asking for help. You need to have an enormous amount of patience, and adapt continuously as the disease inevitably progresses", she advises.
Talented Emerging Researchers Provide Hope
Jane wished she had known about opportunities to participate in research when she was caring for her husband, but no one approached them to do this. For this reason, she welcomes StepUp for Dementia Research. She expressed surprise at "how little we truly understand about the underlying causes of dementia" but is heartened at the volume of dementia research being done, and the dedication of the people doing it.  She speaks to the impressive young researchers coming through, and the faith and confidence this instills for the future.  Jane concludes that "I would really encourage people to participate in research studies – and also to consider contributing to the research process more broadly to help ensure that the focus is on areas most likely to impact the lives of whom the research is about."